February 7, 2018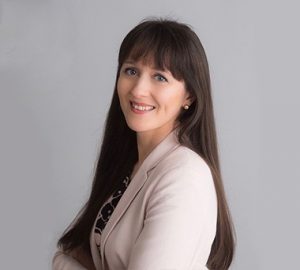 VL Dental is extremely proud to introduce the newest member of its practice for advanced endodontic care to patients. Not only is she highly qualified to provide specially catered care for you and your family, but she remains active in multiple organizations related to dentistry. She's also contributed to numerous science publications, won multiple awards for her work, and proven her abilities to provide optimal results.
Here are just a few of the traits to help you get to know your new dentist in Richmond a bit better.
Get to Know Her Focus
While her specialty is advanced endodontic care, she's also pursued a focus in patient comfort and oral health, which made her want to work at a dental practice rather than in research. To Dr. de Graft-Johnson, balancing state of the art technology with scientifically and clinically proven treatment brings the best results to her patients.
Her Educational Background
Before she became an endodontist, Dr. de Graft-Johnson started her education in a rewarding endodontic internship at the University of Texas Health Science Center in Houston. She then attended Clark University to earn a Master of Public Administration in Health Systems and eventually earned her Doctor of Dental Surgery degree with distinction from the Medical University of Lodz School of Dentistry.
After earning her DDS, she completed her Advanced Dental Education and Residency Program in Endodontics and earned a Master of Science from the top ranked dental school in the country, the University of Michigan School of Dentistry.
Her Many Accolades
Dr. de Graft-Johnson is a recipient of the John F. Corcoran Award. This award represents the idea of John Corcoran, a mentor, educator, and practitioner of endodontics. She also received the Philip W. Cohen Memorial Scholarship for proving her dedication to endodontics and her commitment to professional excellence; when it comes to endodontics, you know you're getting the best.
Furthermore, she is a two-time recipient of the Robert Ellison Award for her outstanding knowledge of endodontic literature.
Publications She's Contributed To, Memberships, and Family Life
As an incredibly well-read endodontist in Richmond, she's contributed multiple research articles to many scientific publications, including the Journal of Endodontics. This is the official journal of the American Association of Endodontists, which she is also a member of. Additionally, Dr. de Graft-Johnson is Board-Eligible for the American Board of Endodontists.
When she's not helping patients or working in her numerous professional organizations, she's at spending time at home with her family, friends, and donating to charitable foundations.
Want to Ask Her a Question?
Is there something you'd like to ask your new dentist in Richmond? You can do so through our website! Just leave your name, phone number, email, and message and we'll be sure to get back to you as soon as we can. If you'd prefer to speak with her over the phone or meet her in person, you can reach our office at (281) 239-7200.
Comments Off

on Introducing Your Newest Dentist in Richmond: Dr. Anna de Graft-Johnson
No Comments
No comments yet.
RSS feed for comments on this post.
Sorry, the comment form is closed at this time.