May 31, 2017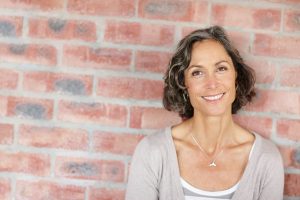 If you frequently suffer from headaches or migraines, it's time to find some relief. You may be surprised to learn that the solution could come from cutting back on some of your favorite foods, like bacon, red wine, and chocolate. Worried? Let us explain. Your dentist in Richmond, Dr. Hoa Vong, discusses the link between headaches and nitrate-filled foods in this week's blog post.
Oral Bacteria and Chronic Headaches: Connected?
A recent study from the descriptively titled American Gut Project suggests a connection between chronic headaches and a certain strain of gut bacteria. When this specific type of bacteria, which is also present in the mouth, comes into contact with nitrates from food and beverages, they let off nitric oxide — which can lead to headaches. In the study, migraine sufferers were also more likely to have this type of oral bacteria.
What could be the link? It has to do with your blood flow. When you eat nitrates, your body converts them to nitrite. For people suffering from heart problems, nitrites are good because they increase circulation. But this same dilation and inflammation also seems to trigger headaches in people who are prone to them.
Adjust Your Diet to Reduce Headaches
As evidence surrounding the link between your oral bacteria and migraines mounts, it's possible that someday there may be a treatment to target this strain of bacteria. But today, the best method is to try reducing the amount of nitrates in your diet.
Common foods containing nitrates include:
Bacon

Cured meats (cold cuts, sausages, salami)

Canned beans and vegetables that contain bacon or meat

Canned chili

Wine

Dark chocolate
If you frequently suffer from migraine headaches, try tweaking your diet and see if your symptoms subside, too. If so, that's a good sign it's time to eat fewer nitrates!
How to Maintain Healthy Oral Bacteria
Your mouth is full of bacteria, which you can consider as being a balance between "good" and "bad" bacteria. When you brush and floss regularly and visit your dentist every six months, you are doing your part to keep the bacteria in harmony. Maintaining a low-sugar diet also helps to prevent the bad stuff from multiplying in your mouth. While you may not be able to prevent migraines with brushing and flossing, you can still stay away from gum disease, cavities, and other oral health hazards with the following tips:
Brush your teeth for two minutes, after each meal or twice a day. Use a fluoride toothpaste a brush in gentle circular motions.

Floss daily to remove leftover food particles and bacteria from between the teeth.

Visit your dentist every six months for routine preventive care.

Maintain a balanced, low-sugar diet.

Add a microbial mouth rinse for added bacteria fighting — but don't treat it as a substitute for regular brushing and flossing.
Dentist Near Me Offering Preventive Care
Staying on top of your regular checkups and cleanings at the dentist's office is crucial for keeping your oral bacteria in balance. When was your last trip to VL Dental? We provide comprehensive care for patients of all ages. Schedule an appointment with your dentist in Richardson, TX today!
Comments Off

on Dentist in Richmond Explains a Surprising Cause of Headaches
No Comments
No comments yet.
RSS feed for comments on this post.
Sorry, the comment form is closed at this time.