Multiple Tooth Replacement
Rebuild Your Missing Teeth and Renew Your Smile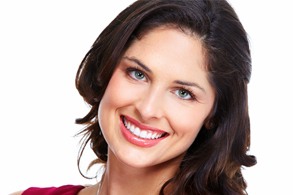 If you're missing multiple teeth, you may suffer from a lack of confidence in social situations. You may also face a number of daily inconveniences, such as difficulty chewing all of your favorite foods. You're even at risk for long-term oral health issues. Replacing your missing teeth, then, is essential if you want to live your best life. Contact our office to schedule your multiple tooth replacement consultation with Dr. Vong. It may not be long before you are once again the owner of a radiant, complete smile!
What Are the Options for Replacing Multiple Teeth?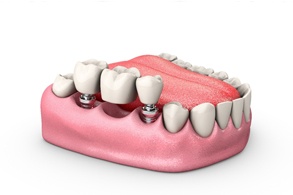 When you visit Dr. Vong for your consultation, she'll clearly explain your treatment options to you. She may recommend a fixed bridge (sometimes called crown and bridge), an implant-supported bridge, or a traditional or implant-supported partial denture. Whichever options is right for you, you can look forward to gaining a more attractive, more functional set of teeth.
Crown & Bridge
A traditional fixed bridge is a custom made dental prosthetic that usually includes two crowns. The crowns fit over the teeth that are next to the empty space (the abutment teeth), and they support between one and three artificial teeth between them. Thus, the artificial teeth "bridge" the gap. A fixed bridge can be quite aesthetically pleasing and restore full dental function. However, it does nothing to replace the roots of the missing teeth. It also requires that the abutment teeth be filed down in order to accommodate the crowns.
Implant-Supported Bridge
An implant-supported bridge is similar in principle to a traditional fixed bridge. However, instead of being placed on the natural teeth, the crowns go on top of dental implants. The dental implants replace the roots of the missing teeth, and they make it unnecessary for Dr. Vong to modify any of your natural teeth in order to fit beneath the crowns. An implant-supported bridge is even sturdier and more natural-looking than its traditional counterpart.
Partial Dentures/Implant-Supported Dentures
A partial denture is prosthetic that is designed to replace multiple teeth at various places throughout a dental arch. Thus, it is sort of like a puzzle piece that fits in exactly where it is needed. A traditional partial denture is secured in the mouth via discreet metal attachments. An implant-supported partial denture gains its strength from a few strategically placed dental implants, making it stronger and more reliable than a traditional denture.
Which Tooth Replacement Solution Is Right for Me?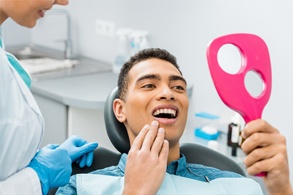 Dr. Vong will help you determine which tooth replacement solution is right for you. It is likely that she'll recommend dental implants because of the outstanding strength, aesthetics, and longevity they offer. If you're missing a few teeth in a row, an implant-supported bridge may be the ideal treatment for you. On the other hand, if your missing teeth are throughout your mouth, an implant-supported partial denture will work better for you.
How Much Will My Treatment Cost?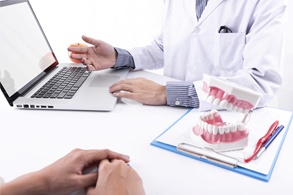 The cost of your treatment will depend on several factors, including how many teeth you're replacing and whether you choose a traditional prosthetic or dental implants in Richmond. Although dental implants cost more, they are a worthwhile investment due to the many benefits they offer! Our team will be happy to help you explore insurance and financing options so you can find a way to fit your new smile into your budget.