Cone Beam CT Scan
State-of-the-Art Tools for Your Healthy Smile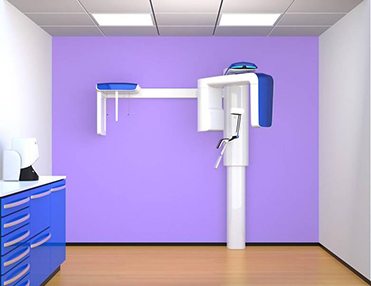 Dental technology is rapidly advancing -- and you want to make sure your dentist stays on top of state-of-the-art tools and equipment. At VL Dental, we frequently update our technology to ensure patients that we offer the most efficient, comfortable, and safest care possible. The Green CT Cone Beam Scanner in Richmond is one example. This tool captures a 3D image of all oral structures in a single scan, all the while reducing exposure to radiation and enhancing the image quality as well. This helps Dr. Vong put together the most successful treatment plans. Keep reading to learn more about how the Green CT low radiation technology works!
About the Green CT Scan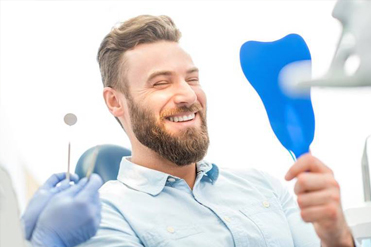 It goes without saying that you don't want to expose yourself or your family to anything harmful. X-rays are a crucial aspect of preventive and restorative dentistry, but they also lead to unnecessary radiation doses. The Green CT scan eliminates this side effect using special sensor technology that leads to a better, more detailed image -- all with less radiation. That's an excellent combination for safe, effective dentistry.
The cone beam scanner gives your dentist a much more in-depth look at your teeth as well as all the soft tissues, nerve pathways, and bones in and around your mouth. This level of detail is simply not possible with a traditional dental or facial X-ray. To capture this image with the cone beam scan, we will have you stand comfortably and hold still while the cone beam makes a revolution around your head. Then, this image is transmitted almost instantly to a screen nearby. Dr. Vong can use the image to make a detailed treatment plan -- and she may also show you the scan to help you understand exactly what she is recommending and why.
How We Use this Tool
Dr. Vong may recommend a Green CT scan anytime that a traditional X-ray would not be sufficient for proper treatment planning. This can include during the preliminary phases of the following cases:
Dental implant placement
Identifying the source of oral pain
Impacted wisdom tooth extraction
Checking for extra teeth beneath the gum line
Identifying the presence of wisdom teeth
Diagnosing oral cancer
And more
What You Need to Know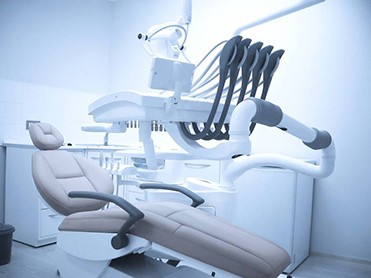 You don't have to do anything special to prepare for a Green CT Scan. Simply dress comfortably and don't put on any extra jewelry -- we think you look great as it is! You will stand relaxed and at-ease while the scan takes place. It only lasts about a minute, and you will be able to see it almost immediately. Yes, it's that easy!
At VL Dental, we are happy to offer our patients the safest, most state-of-the-art care using the latest tools and dental technology in Richmond. To learn more about the Green CT Scanner or to schedule an appointment with Dr. Vong, don't hesitate to get in touch with us!