Gentle Dental Anesthetic with The Wand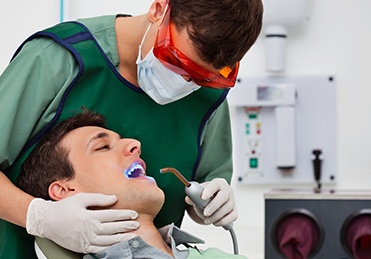 At VL Dental, we pride ourselves on utilizing the most innovative dentistry techniques and technologies because we want to make sure our patients receive the highest quality care without any unnecessary stress or discomfort. The Wand is one of the technologies we utilize on a regular basis to improve the comfort of almost any dentistry service. From a basic dental filling to the most advanced dental implant supported tooth replacement plan, the Wand allows us to provide stress-free local anesthesia administration. If you want to learn more about the Wand or any of our other dentistry technologies, don't hesitate to call our Richmond dentist and dental care team.
What is the Wand?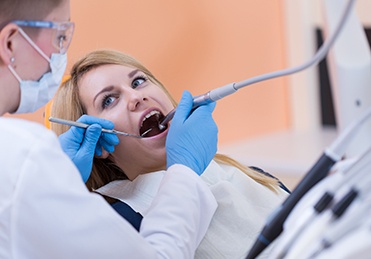 The Wand is a state-of-the-art system used by our office to administer local anesthesia. Traditionally, this numbing agent is applied using a syringe needle. While millions of patients struggle with dental phobia, an even greater number of people are uncomfortable with needles and injections. By removing this element from local anesthesia administration, the Wand helps our team to make dental appointments more comfortable and less stressful for every patient we treat.
How Does the Wand Local Anesthesia Work?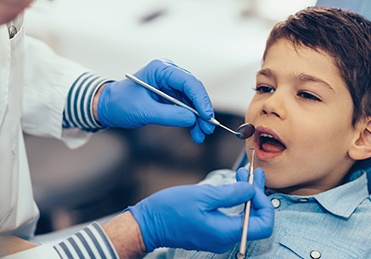 Instead of the traditional syringe injection system, the Wand hides the needle inside a small handheld tool. Once in place, the Wand gently injects the anesthetic medications directed precisely for single tooth anesthesia. The Wand system regulates the flow of anesthetic. Rather than numbing an entire section of the mouth, the Wand system allows us to target just the specific areas around your damaged tooth by directing the flow and dosage of anesthetic. The anesthetic medication dose is easily monitored to ensure maximum comfort throughout the most advanced treatments. The computer regulates exactly the right amount of medicine directed just where we need it. This means the rest of your smile feels just fine, but you won't feel any pain through even the most advanced treatments.
Are there Benefits to Using the Wand for Local Anesthesia?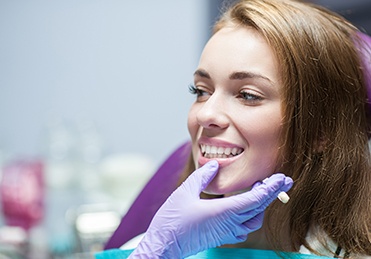 At VL Dental, we are dedicated to incorporating dental technologies that ensure patients are comfortable and safe while receiving the dental care they need. When we invested in the wand, we knew this technology would transform the dental patient experience in our office. There are numerous benefits to using the Want local anesthesia administration system, including:
Decreased stress and anxiety for patients who are fearful of needles, visiting the dentist, or both
Less painful injection technique with three speeds tailored to meet specific injection needs
Thanks to single tooth anesthesia, there is little to no collateral numbness to surrounding tissue
Computer regulated numbing ensures patient comfort through even the most advanced treatments
Allows patients to receive numerous or very complex treatments in just one visit without experiencing any pain
You can go right back to your regular daily routine or even eat lunch immediately after treatment