Dental Implants in Pecan Grove & Richmond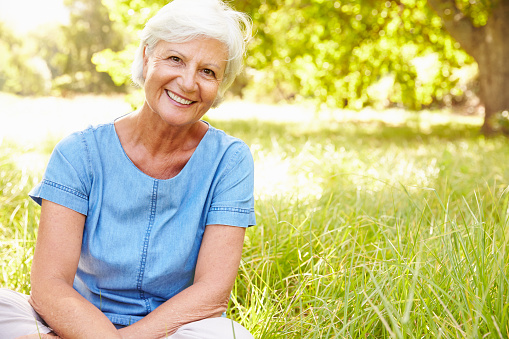 Is your smile incomplete? VL Dental can help you change that with a popular and versatile dental implant restoration. At our practice, we are commited to lifelong learning. Developing and expanding our dental implant skills through continuing education has allowed us to safely and effectively offer our patients this amazing alternative to traditional tooth replacement.
Since their introduction to dentistry in the 1970s, dental implants have quickly become the preferred alternative to traditional bridges and dentures. Dental implants have a structure that mimics that of a natural tooth. As a result, patients can look forward to results that look and feel much more natural.
Dental Implant Procedure is Completed in Two Phases
Phase One: Placement
In the first phase of treatment, our Richmond, TX dental team will surgically place one or more implant post(s) in your jawbone. Not every dental practice can help patients with the first phase of treatment, and need to refer patients to a specialist. At VL Dental, you can have your surgery completed in an office you already feel comfortable in, with a dental team you already know and trust.
The number of implants you receive will depend on the number of teeth we're replacing. One implant will anchor a single crown while multiple implants will anchor a partial or full denture. Once your procedure is complete, you'll have time to recover before seeing us for the next phase. During your recovery, the bone tissue in your jaw will begin to fuse with your metal implant(s), creating a solid and very natural bond that will give you lifelike results when your entire treatment is complete.
Phase Two: Restoration
In the restoration phase of treatment, our team at VL Dental will attach your new prosthetic. This service is versatile enough to be used by patients who need to replace just a single tooth, multiple teeth, or a full arch. In every case, our team will create a customized design that our lab will then use to craft a high-quality prosthetic.
Personalized Care with Modern Technology
Before starting any implant procedure, we'll create a personalized treatment plan using some of our office's most advanced tools. With digital radiography, for instance, we capture clear images of your mouth that will make it easier to plan exactly where your implant(s) will be placed. This level of planning lets us provide our patients with a more comfortable procedure and a quicker recovery.
Are Dental Implants Right for Me?
If you're considering dental implants, let Richmond dentist, Dr. Vong, complete a full oral health assessment for you. Dental implants aren't right for every patient. During your visit to our Richmond office, we can assess your health and the strength of your jaw to determine if implants are what you need. If we need to, we can recommend an alternative solution because we are commited to helping our patients achieve their healthiest smile.
Schedule Your Dental Implant Consultation
Call VL Dental today to reserve your implant consultation. Our office in Richmond, TX is proud to offer full-service implant dentistry to patients from Pecan Grove, Sugar Land, Rosenberg, Crabb, Booth, and all nearby communities. We look forward to serving you!