Your Cigna Dental Provider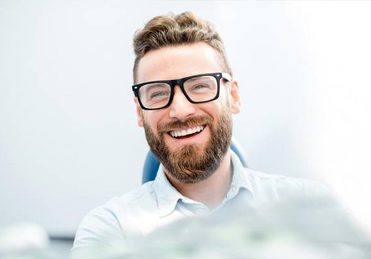 Cigna dental insurance is a popular provider for our patients. Having this plan will help make it more affordable to visit the dentist regularly for preventive and restorative dental care. If you are looking for a Cigna dental provider in Richmond, you can stop the search -- you have found us here at VL Dental! Keep reading to find out how Cigna works, and ways we can help you make the most out of your investment in your oral health.
Your Cigna Dental Coverage
Cigna dental insurance works like most plans. You or your employer pay for your membership upfront in the form of a monthly premium. This amount usually hovers around $50 for an individual and $150 for a family. In exchange for this amount, you are eligible to receive a list of benefits for free or heavily discounted throughout the calendar year.
Some key terms to know when using dental insurance include:
Premium: The regular monthly fee for dental insurance.
Annual maximum: The highest amount of money your dental insurance will pay for services.
Out of pocket cost: The amount of money you are expected to pay for a given treatment.
Deductible: The amount you must reach before your dental insurance coverage will take effect.
In-network: A dentist (like us) who has signed an agreement to provide services at a certain price for Cigna members.
Out-of-network: A dentist who is not obligated to provide discounts on preventive and restorative care. You may be eligible for the same savings, but they will come in the form of a reimbursement.
Making the Most Out of Cigna Dental Insurance
Step one in making the most out of your dental insurance is finding an in-network dentist, like us here at VL Dental. This way, you receive the discounts you are eligible for right off the bat. Plus, we can perform a verification of benefits, when we find out precisely what you are eligible for with your plan and then help you take full advantage of these savings.
Some of the tips we may offer for making the most out of your Cigna dental insurance include:
Schedule and attend two checkups and cleanings per year. These preventive appointments are fully covered by dental insurance.
Take care of all necessary restorative treatments during the same calendar year if possible, as you will need to meet your deductible all over again when the new year begins.
Making decisions based on what is best for your oral health rather than on what is covered by dental insurance.
Learn Even More Today!
If you and your loved ones are covered by Cigna dental insurance in Richmond, finding a dentist who is in-network with your plan should be your first step! VL Dental is your Cigna dentist -- and we can't wait to help you save on high-quality care. Go ahead and request an appointment today!