October 5, 2019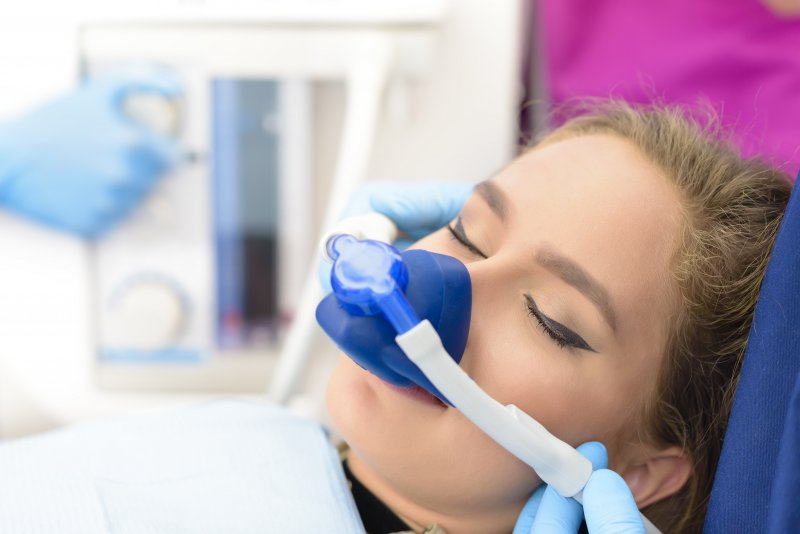 Over 30 million Americans will go without dental care this year because of some form of anxiety or phobia about dental visits. For some, the angst is the result of a bad experience in the past, while others may have either been frightened by horror stories or find it hard to be confined in one position for a prolonged period of time. No matter what the source of the anxiety or fear is, sedation dentistry provides a way for everyone to have a comfortable and relaxed dental experience. However, there are 3 myths circulating online that could cause confusion. A local dentist dispels them by providing the real facts!
Sedation Dentistry Explained
The primary goal of sedation dentistry is to help patients overcome feelings of uncertainty or nervousness about receiving dental care. One of the reasons this is so important is that patients who maintain excellent oral health will typically also have better overall wellness.
While there are multiple types of sedation dentistry available, here are two of the more common forms:
Nitrous Oxide
This is especially helpful for patients who suffer from mild forms of anxiety about receiving dental care. Delivered via a mask that covers the nose, the dosage of gas can be regulated throughout the treatment process to leave patients with a light and happy feeling. Better yet, the effects typically wear-off soon after the medication is discontinued.
Oral Conscious Sedation
For more acute forms of anxiety, there is oral conscious sedation. The medication will usually be taken before the patient leaves his or her home or upon arriving at the dentist's office. Thus, by the time treatment starts, he or she will be calm and relaxed.
Now, let's take a look at the 3 myths that need to be laid to rest.
Myth #1 – I'll be Unconscious After Receiving Sedation Dentistry
Often, sedation dentistry is confused with general anesthesia, the latter being used to render a patient unconscious during a medical procedure. Sedation dentistry, on the other hand, is not designed to make patients lose consciousness. Some people stay awake, while others may doze off. Either way, sedation makes it easy for someone to have a calm and relaxed experience.
Myth #2 – I'll Have to Receive a Shot
If you're not a big fan of needles, then don't worry about receiving sedation dentistry. That's because it doesn't require any pricking. The two forms described above are administered either by mask or orally, yet they are fast-acting.
Myth #3 – Sedation Dentistry is Only Used for Extreme Anxiety or Phobia
A major perk of sedation dentistry is its versatility, as it's not just for people who suffer from severe forms of anxiety or phobia. Nitrous oxide is better suited for people with mild nervousness, while oral conscious sedation provides an avenue for those who are more uncomfortable about dental visits.
As eluded to earlier, the greatest value of sedation dentistry is that it provides a way for people who previously were apprehensive about receiving dental care to now have a stress-free experience. By taking action now to receive the help you need, you can better ensure the health of your mouth, teeth and gums for many years to come!
About the Author
Dr. Hoa Vongsengdeuane (Dr. Vong) is a graduate of the University of Texas School of Dentistry. Additionally, she takes continuing education courses annually to further expand her knowledge and skillset. If dental anxiety has been holding you back from receiving the care you need, then Dr. Vong is available to help you overcome it by providing sedation dentistry at VL Dental. She can be reached for more information through her website.
Comments Off

on When it Comes to Sedation Dentistry, Are These 3 Myths True?
No Comments
No comments yet.
RSS feed for comments on this post.
Sorry, the comment form is closed at this time.