November 16, 2019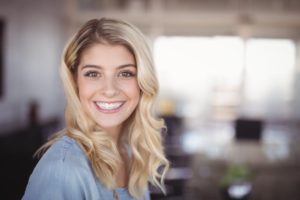 Dental insurance can be confusing, but if you know how to use it, you can save some serious cash. Unfortunately, over 100 billion dollars in dental insurance benefits are wasted every year because people simply don't know how to play the game. The worst part is that they don't even know they're missing out on hard-earned dental dollars! Are you ready to take control of your benefits? Keep reading to see how you can save money with your insurance plan while it's still 2019.
Remember Your Yearly Maximum
Your yearly maximum is the most your dental insurance is willing to pay for your dental care in the upcoming year. Most maximums are around $1,000, and this value will reset when the clock strikes midnight on December 31st—whether you've used any of it or not. With only 2.8% of Americans ever reaching their annual maximum, it's no surprise that billions of dollars in benefits are wasted every year. The key to saving money on your dentistry is to know your maximum and to work to reach it before 2020 is here!
Utilize Your Deductible
Another important number to remember is your deductible. This is an annual fee that essentially unlocks your coverage for the upcoming year. Just like your maximum, your deductible will reset in 2020. So, if you've already paid your deductible, it's in your best interest to finish up any necessary outstanding dental work before the next year is here. Restorations like dental crowns or fillings that you know you need should be taken care of sooner rather than later, so you won't have to pay an additional deductible during 2019.
Schedule a Second Appointment
Many Americans only see their dentist once a year, or even worse, none at all. This goes against the recommendation made by the American Dental Association for biannual dental visits. If you're not seeing your dentist twice a year, you're putting your smile at risk for various health issues. However, you're also wasting your dental benefits. Checkups and cleanings are usually 100% covered by most insurance plans, making these routine appointments an easy way to cash in on your benefits.
Watch Out for Change
Just like plans in your personal life, dental insurance plans tend to change. Thankfully, this will typically occur during the renewal period at the end of the year, allowing you 12 months of knowing your exact insurance terms. Your benefits could go down, or your premiums could get higher, which makes it a good idea to utilize your benefits while you know exactly what they are.
Are you ready to save money while staying healthy? Use these tips for maximizing your dental insurance plan during 2019!
Meet the Dentist
Dr. Hoa Vong is a proud Texas native who loves caring for his patients in Richmond. He believes in quality and affordable dentistry, which is why he accepts a variety of insurance plans, including all major PPO plans. He currently practices at VL Dental, and he can be reached through his website or by phone at (281) 239-7200.
Comments Off

on How to Take Advantage of Your Dental Insurance Benefits
No Comments
No comments yet.
RSS feed for comments on this post.
Sorry, the comment form is closed at this time.