See the Delta Dental Dentist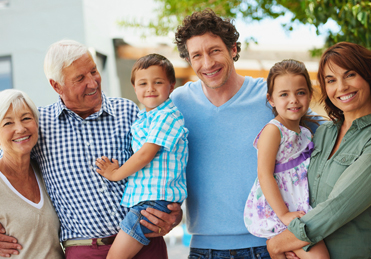 Dr. Vong not only wants to be the dentist to take care of your smile, she also wants to give you a very good reason to smile. One of the ways we do that is by accepting coverage from several dental insurance providers including Delta Dental. As your Delta Dental dentist in Richmond, TX, Dr. Vong and her team work very hard to make sure you get the most out of your dental benefits.
Delta Dental Insurance in Richmond, TX
Delta Dental offers three different benefits plans, including:
Delta Dental PPO
Delta Dental Premier
DeltaCare USA
Delta Dental PPO and Delta Dental Premier both permit you and your family to see any licensed dentist you choose. However, you will likely be able to save some money if you see an in-network dentist like Dr. Vong. (DeltaCare USA is a DHMO-type of plan that has a closed network, which requires you to select an in-network dentist.)
As an in-network Delta Dental dentist, Dr. Vong has agreed to pre-set fees for covered services. Once you pay for your portion, we are contractually bound and cannot bill you for anything more.
Delta Dental Insurance Fundamentals
Although the three Delta Dental benefits plans vary somewhat from one another, they do have a lot in common. Similarities include:
A deductible. This is the amount of money you must spend annually before your Delta Dental coverage begins to pay for your dental care.
A maximum. Dental insurance typically has an annual maximum dollar amount. Go over this amount and the expense comes out of your pocket. Fortunately, Dr. Vong is usually able to work with her patients in order to schedule ongoing treatment from one year to the next so you avoid over-spending.
This is the portion of your dental care that is your responsibility after you've met the stated deductible.
Covered Services from Your Delta Dental Provider in Richmond, TX
Benefits plans from Delta Dental cover preventive care, which includes:
Two dental cleanings per year
Two dental examinations per year
Annual x-rays
Just like Dr. Vong, Delta Dental know that an ounce of prevention goes a long, long way toward preventing serious dental health issues such as cavities, periodontal disease or damage from cracked teeth or loose fillings and crowns. In fact, that's part of the reason why dental benefits expire at the close of a calendar year—to encourage subscribers to use the benefits they pay for and have regular dental checkups!
Use your Delta Dental insurance benefits. Call our office today to schedule an appointment.