September 30, 2019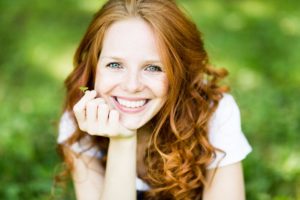 Did you know your mouth is the gateway to your body? Research shows there's a deep connection between your oral and overall health. It's well known that several dental conditions can negatively impact your general health, such as gum disease increasing your risk for heart attack and stroke. Not to mention, certain medical conditions can impact your oral health, like diabetes raising your risk of periodontal disease. To keep your mouth and body healthy, proper supplementation can help. At VL Dental, we strive to promote optimal well-being through our services. We've recently partnered with Wellevate to make it easier for our patients to achieve superior oral and overall health using balanced nutrition.
Proper Supplementation and Nutritional Health
According to the Centers for Disease Control and Prevention, at least 10% of the U.S. population has nutritional deficiencies. If you are among those who have imbalances in their diet, it can lead to adverse complications with your oral and general health, such as low iron or calcium.
When changes to your diet aren't enough to make up for what you're missing, nutritional supplementation can help restore harmony in your body. Besides vitamins and minerals, there are also other benefits to using supplements as well, like balancing healthy bacteria in your mouth to reduce the risk of gum disease. Certain supplements can provide a homeopathic approach to treating various ailments or aiding current treatments, such as natural sedation options or pain management.
Convenient Access to Supplements
VL Dental is proud to support full-body health and wellness while also enhancing your smile. By partnering with Wellevate, our patients now have access to the supplements you need. Wellevate focuses on delivering trusted brands, resources, and services to healthcare practitioners to promote the level of care they can provide their patients.
Their high-quality products take supplement dispensary to the next level with over 300 premier brands in stock and ready to ship. You'll enjoy trusted vitamins and supplements delivered right to your door to invest in optimal health and wellness.
At VL Dental, our modern dental office strives to provide our patients with personalized solutions catering to their specific needs. This goes beyond dental treatments to also include your health as a whole. By partnering with Wellevate, we make it easier than ever to get the supplements you need to improve your quality of life. Patients who order in September will receive 20% off!
Invest in Optimal Wellness Today!
If you're ready to invest in your well-being, don't just choose biocompatible solutions. Stop cavities and other oral health issues from developing in the first place with nutritional supplements from Wellevate.
About VL Dental
VL Dental is committed to delivering comfortable and comprehensive dental services to help our patients reach superior oral health. We strive to provide personalized solutions using safe and effective techniques, treatments, and methods. As a partner with Wellevate, you'll save money while investing in proven solutions to enhance your quality of life and health. Contact our office today to learn more or to schedule an appointment.
Comments Off

on Can Supplements Give You a Stunning Smile?
No Comments
No comments yet.
RSS feed for comments on this post.
Sorry, the comment form is closed at this time.