August 21, 2019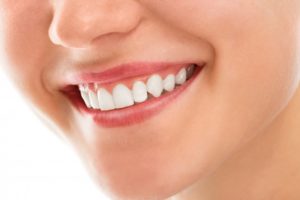 For decades, silver amalgam was the go-to material for treating cavities. The amalgam, which some dentists still use, contains a high concentration of mercury — a dangerously toxic metal. Therefore, not only are such fillings dark and unattractive, but they may also pose health risk. Are you interested in getting your old mercury fillings in Richmond replaced with a non-metal alternative? Read on to learn more about why you should consider doing so and how a dentist can safely remove your old fillings.
Reasons for Mercury Removal
Even when mercury is lodged in a cavity in the tooth, it still releases vapors. The situation is at its worst if you regularly engage in certain activities. According to the World Health Organization, teeth grinding, chewing gum, and drinking carbonated beverages can all increase exposure to mercury from dental fillings.
The FDA has determined that there is no credible scientific evidence to connect mercury fillings to health problems because they release so little vapor. However, that does not mean they are guaranteed to be safe. Studies from Sweden conflict the FDA's findings; the Swedish researchers found that among individuals with pre-existing neurological conditions, 78 percent experienced an improvement in their health after getting their mercury fillings removed. It seems that more research is necessary before we can say for a certainty whether the mercury in dental fillings poses a real health risk.
However,there are additional factors to consider when you are thinking about getting your mercury fillings removed. They can increase dental sensitivity, cause permanent tooth discoloration, and even allow harmful bacteria to sneak past them and lead to further tooth damage.
Safe Mercury Removal
If you are interested in replacing your amalgam dental fillings, visit a dentist who is committed to safe mercury removal practices. They may keep the filling cool during removal in order to control vapor release. They may use other techniques as well, such as providing patients with an alternative source of air and using a high-volume suction device to capture mercury vapor and particles. Ask the dentist about the specific methods they use to keep patients safe during the mercury removal process.
Replacing Mercury Fillings
Of course, you cannot simply get your mercury fillings removed and leave it at that. Your damaged tooth still needs to be protected. Many dentists use biocompatible materials, such as ceramic, to treat cavities and replace old fillings. Ceramic is a safe material that binds well to the dentition around it, creating a strong restoration that is likely to protect your tooth for many years to come. Ceramic can even be shade-matched to blend in seamlessly with your natural tooth enamel.
Mercury fillings are unattractive, and they pose potential oral and overall health concerns. Removing them may be just what your smile needs to look and feel its best!
About the Author
Dr. Hoa Vongsengdeuane is a Texas native who is passionate about promoting both the oral and overall health of her patients. She is proud to offer safe mercury removal and ceramic fillings in Richmond. If you would like to learn more about how she can help you achieve a healthier, more beautiful smile, contact her office today at 281-239-7200. 
Comments Off

on Gain a Healthier Smile with Mercury Filling Removal
No Comments
No comments yet.
RSS feed for comments on this post.
Sorry, the comment form is closed at this time.