December 6, 2019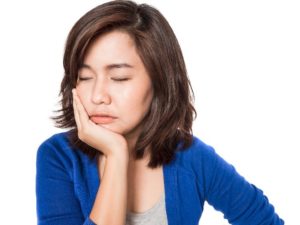 No one ever expects a dental emergency to happen to them, but it's more common than you might believe. In fact, research shows 1 in 6 Americans each year faces an oral health issue that needs immediate care. Although there's never a good time for it to happen, you don't want a sudden dental problem ruining your holiday season. Do you know what to do if a dental emergency occurs over the holidays? With time of the utmost importance, here are a few tips to help you through the difficult time.
Can I Wait to See a Dentist?
No one has time in their schedule for an unplanned trip to their dentist. As a result, it's tempting to wait to schedule an appointment until after the holidays pass. Unfortunately, there are some dental emergencies that can lead to the loss of your tooth if you wait too long to see your dentist. While it's always best to see your dentist right away, there are some situations that aren't as significant as others. As a result, you might be able to manage your symptoms at home until your dentist reopens after the holidays, such as when experiencing a:
Lost filling.
Lost crown.
Minor chip.
When Should I Call for Help?
There are many dental emergencies that require you to see your dentist right away. You might think your local emergency room is the best choice during the holidays; however, most hospitals aren't equipped to handle dental emergencies. Instead, it's best to call your dentist right away if you have a severe problem, like a:
Knocked-out tooth.
Dislodged tooth.
Significant break or fracture.
Significant toothache.
Swelling or pain indicating an infection.
What Can I Do at Home?
If a dental emergency happens to you, there are several things you can do at home to help ease your discomfort and help save your tooth:
If a tooth is knocked-out, hold it by the crown and rinse it with water. Gently try to place it into the socket. If you're not successful, put it in a cup of milk or water.
Gently try to push a dislodged tooth back into position and bite on a piece of gauze to prevent it from moving.
Rinse your mouth with saltwater.
Apply a cold compress to the outside of your face for 15-minute intervals to reduce swelling.
Use an over-the-counter pain reliever to manage your discomfort.
Avoid chewing with the tooth.
Keep your tooth clean.
Don't Wait to See Your Dentist
Don't let a dental emergency ruin the holidays. Contact your dentist right away for a same-day appointment.
About Dr. Hoa Vongsengdeuane
Dr. Hoa Vongsengdeuane knew from a young age she wanted to be a dentist. After earning her dental degree, she has made it her mission to deliver world-class care. She regularly continues her education to provide her patients with the latest innovations in dentistry. If you have a dental emergency, don't wait. Contact our office today for an appointment. She can save your smile using a personalized treatment plan.
Comments Off

on Managing Dental Emergencies Over the Holidays
No Comments
No comments yet.
RSS feed for comments on this post.
Sorry, the comment form is closed at this time.